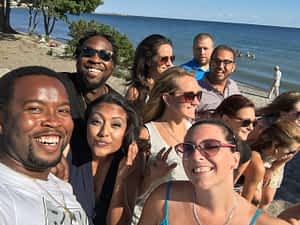 A Feast of Festivals

In Toronto
Organizing which ones to go to may not be easy, so I hope the updates have been serving you well and keeping you fed. There's no reason to go hangry this summer. 
There are so many events to choose from in Toronto and then another next Tuesday. That is why I decided to gather some festivals to help organize your cravings. Its almost like a new festival pops up out of nowhere each week, so there is no taste bud left behind. 
Are you into pizza, beer, poutines? There is a festival for you guys. Vegan alternatives…..ye, even that has its own food festival.  Which surprisingly has offerings that seem like it would be delicious, just can't knock it before you try it.
There are options out of the pie hole for you to choose from. So much so, that it's a weekly opportunity to gorge out at festivals in Toronto. But there is only so much stomach to get it all. Oh, and wallet, there's not enough of wallet contents to get everything either.
Where have we been? So far, its been Poutine Fest, taco Fest, Pizza Fest, Beer Fest (Historically my favourite of all festivals, obviously
), and Brunch fest. And that's not to say it's done, there is still taste of Danforth, Cider Fest, Beer Bourbon & BBQ fest. And I'm sure some other festivals in Toronto that I haven't even heard of yet.
Have you been to any of these events, or doing something else? Make sure to share your adventure and let me know how your #RecklessSummer has been going. I am always down for something different, so ya'll keep me updated as well. It works better both ways, Boom!